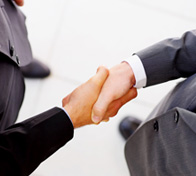 Change of Course
Once a student takes admission in a particular course he/she will not be allowed to change the course under any circumstances.
Attendance and Practical Examination
Students must be regular in attending their classes including practical and internship, 75% attendance in each subject is compulsory for appearing in the examination. Regular examination shall be conducted through the session in case students shall not be allowed to appear in the final examination of polytechnic.
Identity Card
Each and every student will have to obtain his/her identity card duly signed by the principal from the respective office counter. Every students must carry his/her identity card along with his/her and will have to produce the same on demand inside or outside the college campus.
Library Rules
The college is furnished with a rich and information library comprising of renowned books and nation wide accepted journals to enhance engineer's education. During college hours, library is opened to all the students' pursuing their Polytechnic study from the instruction. A library is satisfying the thirst for knowledge to enable this task certain in rules are required to be followed foe conduct of discipline for benefit to all these rules will help in creating necessary condition under adequately to serve users. The lips are appended below:-
Students must bring library card complete with photo identification duly signed by librarian and principal with them.
The books will be issued only when the library card is produced before the librarian.
Library Rules
Candidates shall abide by the rules and regulation in force as well as those that may be issued by the institute from time to time
False declaration of qualification by the candidates will disqualify his/her admission to the institute includes appropriate panel action.
The admission is confirmed only; after submission of admission fee.
The candidate has to pay the first installment of the fee before batch commence.
The student is entitled to have roll number, identity card, and invoice after admission.
A student must wear his uniform and carry identity card while attending the theory/practical sessions and show it on demand.
Smoking, eating chewing etc. are strictly prohibited inside the premises.
Students accompanied by visitor/friend relative will not be allowed into the class/machine room.
The institution may revise, amend or change any of the foregoing rules from time to time if required.
Vehicles of students should be parked only in that area as provided for that purpose. The institute accepts no responsibility for their safe custody.
Any change in the address of students must be notified in writing to the institute's office
Use of mobile phone in the premises of the institute is prohibited.